Product Description
H8eraide's Tire Cleaner is formulated as a gel to soak in and leave your tires with a long lasting shine! We have also added chemicals to prolong dry rotting of tires to save you money!
Our tire cleaner will also bring your black plastic back to life!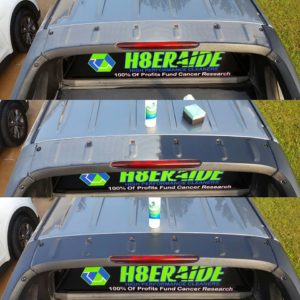 This product leaves a lasting shine for multiple weeks and through multiple washes.
Be sure to start with our All Wheel Cleaner to remove dirt and stubborn brake dust. That product can be found here!