NEWS RELEASE
FOR IMMEDIATE RELEASE H8eraide-PR-1
April 6th, 2017
H8eraide Announces Launch of Racing Line – 25 by H8eraide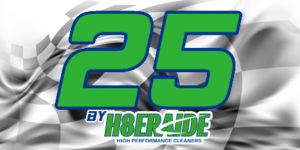 Melbourne, FL (April 6, 2017)–  H8eraide, LLC. is proud to announce the official Launch of "25 by H8eraide," our all new line of products specially formulated for the demands of racing. Our involvement in both the HRL Hydroplane and SCCA Srf3 racing series' has led us to develop this new line of powerful, race specific products. The first product born from this was our BumpDraft Racing Rubber Remover. The need arose for a powerful cleaner that could remove tire and paint scuffs that inevitably occur in close, competitive racing while being safe for the crew and the environment. BumpDraft quickly and easily removes tire and paint scuffs from your race vehicle without further damaging your finish.
Our initial launch includes six products with more to come as we continue to evaluate need and opportunity in all types of racing. The line so far includes Racers' Vehicle & Hauler Wash & Wax, Anti-fog Visor & Windshield Cleaner, Engine & Chassis Degreaser, Slipstream Speed Detailer, and Pit Pro Hand Cleaner Wipes. All of these products utilize the same patented, safe, and environmentally friendly technologies featured throughout our extensive lineup but have been supercharged and reformulated for the tougher, more extreme conditions so common to racing. This new line is just one more way H8eraide is leading the way in safe, effective, environmentally friendly cleaners and changing what it means to be "green."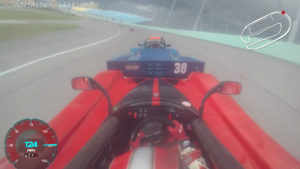 Find these products at https://h8eraide.com/product-category/racing-cleaners/
About H8eraide-
H8eraide is headquartered in Melbourne, Florida with a growing network of independent distributors across the United States and Canada. H8eraide offers over 70 unique products that replace harsh acids, solvents, and caustics so common in the world of specialty vehicle and automotive care and detail products. H8eraide formulations continue to revolutionize the industry and reinvent what it means to be "green" with a growing lineup of safe, biodegradable, environmentally friendly cleaning and detailing products for automotive, marine, recreational vehicle, aviation and racing use.
Connect With H8eraide On Social Media
https://www.facebook.com/H8eraide/
https://twitter.com/H8eraide25
https://www.instagram.com/h8eraidecleaners/
Learn more about H8eraide at https://h8eraide.com/