Product Description
H8eraide's liquid wax is a proprietary blend of natural waxes and synthetic conditioners. Which allow you to reach a maximum shine with limited effort. When formulating our liquid wax we kept the average joe or sue in mind.
We made our liquid wax the easiest product on the market to apply and get a irresistible shine!
Our wax can be put on in direct sunlight.  Testing has proven great results even on surface temperatures up to 160°F
Need to remove haze or fog from head lights? Why buy another product when your H8eraide Wax can do the job!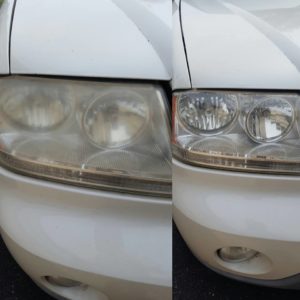 A recommendation for users of our wax to start off by washing the vehicle with our Wash & Wax which can be found here